Aardam is a company with a flat organisational structure and short lines of communication that is committed to the concept of People, Planet, Profit. Our mission is to ensure the continuity of Aardam Planten b.v. by using sustainable procedures to produce starting material (palms and tropical pot plants), by providing our customers with customised solutions according to the customers' preferences for quality, and by collaborating with others in the production and distribution chain for the purpose of creating added value.
Nak-tuinbouw
(the Netherlands Inspection Service for Horticulture) conducts periodic monitoring at our company to ensure that Aardam is producing plant material free of disease. Our affiliation number is NL-224128965. More info about Phytosanitary Certificate
Florimark GTP (Good Trade Practice) certified:

The Florimark certificate means a guarantee of traceability as well as many other aspects. Florimark GTP sets requirements for social, environmental and quality aspects and devotes attention to collaboration in the chain. Specific elements in the certification scheme include freshness, initial checks, storage, stock management, distribution and the traceability of purchased flowers and plants in the trading channel. Our affiliation number with Florimark is 680025.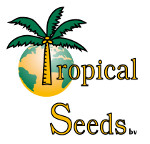 Tropical Seeds:
Aardam's close affiliation with Tropical Seeds bv gives us a direct source for purchasing our seeds and provides us with a first choice in quality and variety. Read more about the co-operation between Aardam and Tropical Seeds. And for further reading: www.tropicalseeds.com
Air So Pure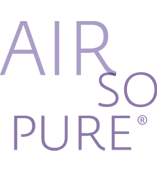 Aardam is also an Air So Pure supplier. This is the name given to a group of plants known for their ability to purify the air. Air So Pure growers guarantee the quality of these special plants. Scientists have proven that these plants provide the following health benefits. www.airsopure.nl Scientists have proven that these plants provide the following health benefits:
neutralisation of harmful gases
increase in humidity level
creation of a generally healthy indoor climate
Beroepsonderwijs Bedrijfsleven

Aardam is a accepted training company at S-BB: The knowledge center of vocational education and economy. At www.stagemarkt.nl you can find acknowledged company's for your education. www.s-bb.nl We are registered as nr. 100174101.
Free of genetically modified organisms (GMO)
All by Aardam traded plants in our current range have been developed using traditional cultivating methods, without using genetic modification techniques that lead to genetically modified organisms (GMOs) as defined in Directive 2001/18 of the European Parliament and of the Council of the European communities, regarding to the deliberate release of GMOs into the environment. Read more about GMO...
Also read: Declared free of nematodes
Our people
Certificates
SEDEX member nr : 28054454